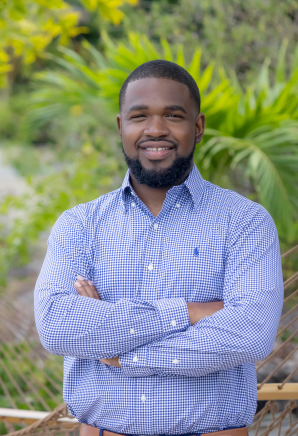 Dwight Lascaris
5201 Enighed, Cruz Bay
St. John, VI 00830
Born and raised on the beautiful island of St. Lucia, Dwight brings a unique perspective and deep-rooted connection to the Caribbean as a seasoned real estate professional. With a strong educational background, having completed his schooling in Trinidad, Dwight possesses a well-rounded understanding of the region's diverse cultures and real estate markets.
In 2021, Dwight made a deliberate choice to relocate to the stunning island of St. John in the US Virgin Islands, accompanied by his wife and son. This bold move reflects his unwavering commitment to providing exceptional real estate services in a new and thriving market.
Having previously established and managed a highly successful real estate brokerage in St. Lucia, Dwight's passion for the industry is evident in every aspect of his work. He approaches each transaction with unwavering dedication, ensuring that his clients' needs are met and their goals are achieved.
Dwight's innate goal-oriented mindset serves as the foundation of his professional ethos. Whether assisting clients in finding their dream home or maximizing the value of their real estate investments, he consistently goes above and beyond to deliver outstanding results. His relentless drive, combined with his extensive knowledge of the Caribbean real estate landscape, enables him to navigate complexities and provide expert guidance throughout the entire buying or selling process.
With Dwight as your trusted real estate advisor, you can expect nothing less than top-tier service, meticulous attention to detail, and a personalized approach tailored to your unique needs. By leveraging his local expertise, deep industry connections, and unwavering commitment to client satisfaction, Dwight is dedicated to ensuring your real estate experience is not only successful but also enjoyable and stress-free.
If you are looking to make a move in the Caribbean real estate market, entrust Dwight to be your guide, and let him unlock the possibilities that await you in this captivating region.