What people like about East End
Remote and peaceful
Stunning views in all directions
Land in planned subdivisions available
Easy access to beaches and snorkeling
Get away from it all
Area Details
Far removed from the island's main town of Cruz Bay and with incredible ocean views and a stunning rolling landscape, the East End is remote and breathtaking. Comprised of planned developments Dreeket's Bay and Privateer Bay, popular locals' beach Hansen Bay, and excellent snorkeling at Haulover North and South and Newfound Bay, the East End offers a true escape.
On the East End, you can choose your view—whether your property looks west to peaceful Coral Bay, south to the unspoiled beauty of Ram Head, north to Tortola, or east down the British Virgin Islands chain, the stunning scenery on the East End is sure to inspire laid-back living.
Separated from Coral Bay by a large swath of National Park land, the East End is a good 45 minute drive from Cruz Bay. There are no restaurants save for a food truck at the pretty Hansen Bay beach, and no shopping aside from Sloop Jones's unique artistic creations. On the East End, you can make your own fun and commune with nature. Snorkel the mangroves, kayak the picturesque Hurricane Hole, or enjoy a beach day with your pooch at Hansen, one of the few sections of shoreline where dogs are allowed.
As you take the winding road out toward the East End, you can almost feel time slowing down and the stress melting away. This area of St. John offers you the chance to unplug, relax, and enjoy.
East End Real Estate Market Stats
East End
Featured Listings
SOLD
6
SOLD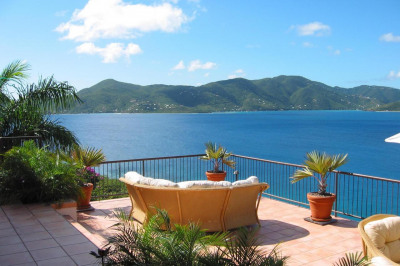 9